Overflow - Episode 8
Summary
Episode 3 Two hearts are approaching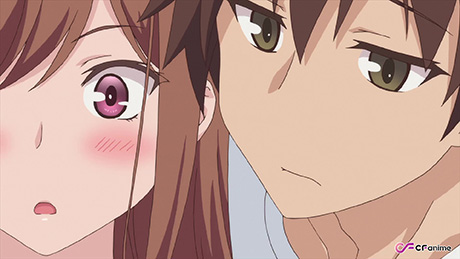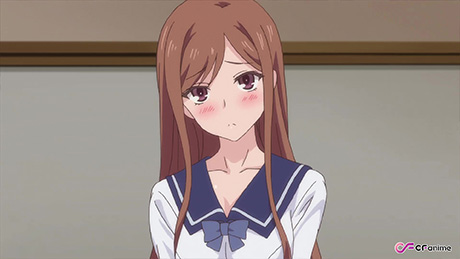 The next day after spending the night with my sisters, the one who appeared before Kazushi walking while reflecting on the events of last night
It was the most awkward relationship Ayane now.
Ayane appears to be angry at Kazushi, who apologized in front of the apartment.
On the contrary, as soon as I enter the room
«If you want to continue yesterday … kiss … please?»
Screenplay: Eiyo Kurosaki / Storyboard: Sanae Nagi / Direction: Shigeki Awai / Animation Director: Shigeki Awai ・ Lee Se Jong
Episode 2 の That child is in the middle of a dream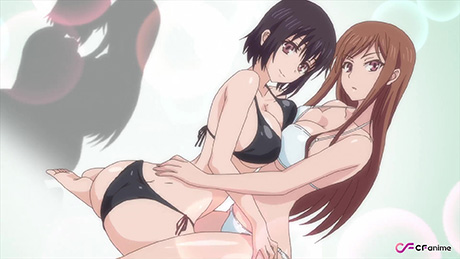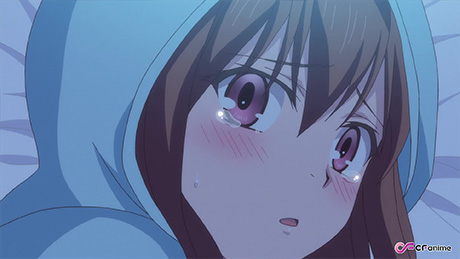 That night, when a secret relationship was established with Kotone in the bathroom, Kazushi couldn't sleep due to excitement and guilt. Despite such Kazushi, Kotone and Ayane are sleeping in the shape of a river as usual.
Kazushi, inspired by the raw feet peeking from the futon, once forgave me … and began to touch Kotone's body while sleeping with the small fish. However, the other person who thought that it was Kotone was a strange Ayane-
Screenplay: Eiyo Kurosaki / Storyboard / Director: Yuji Nakata / Animation Director: Noriyuki Hattori, Takuro Sakurai, Tonegawa Watari, Daishi Nakayama
Episode 1 bathing with soft sisters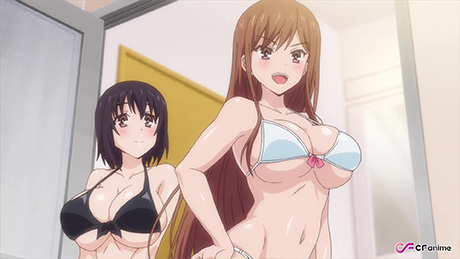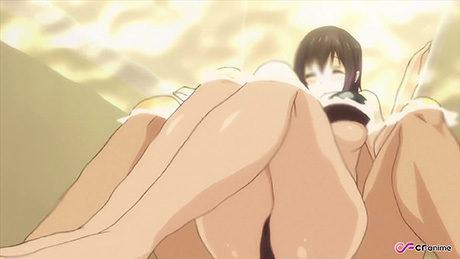 Kazushi, a college student living alone, was worried about the existence of childhood sisters who entered the apartment.
Cheeky older sister Ayane and her own younger sister Kotone.
Because they are always there, if you notice it, it will be a semi-compulsive ascetic life …
One day, a minor quarrel triggers Kazushi to take a small bath in the apartment with his sister.
While wearing a swimsuit, Kazushi's reason fluctuated with the soft touch that adheres to the body-
Screenplay: Eiyo Kurosaki / Storyboard / Director: Rei Ishikura / Animation director: Rena Nasu
—–
«Brother, are we really taking a bath together?»
And so, a forbidden bathing experience began. Me, my sister, and childhood friend—one man and two women—are sharing one bath. After involuntarily «overflowing,» the sister's secret love come out?!
This is a young romantic comedy that won't let you say, «it's over!»
(Source: Official site)
Note: The standard TV version of the anime will debut on January 6 at 1:00 a.m. on Tokyo MX, while the complete version will stream on the ComicFesta Anime Zone website.
This entry reflects standard TV version of the anime.
Tags:
Anime Hentai
,
Anime Porn
,
Big Ass
,
Big Boobs
,
Big Niples
,
Big Tits Hentai
,
Censored
,
Creampie
,
Cum in Pussy
,
e Hentai
,
eHentai
,
Force Hentai
,
Free Hentai
,
ge Hentai
,
Hanime
,
Hanime TV
,
Harem
,
Harem Anime
,
Harem Hentai
,
HD
,
Hentai
,
Hentai Anime
,
Hentai Chan
,
Hentai Foundry
,
Hentai Haven
,
Hentai Manga
,
Hentai Porn
,
Hentai School
,
Hentai Stream
,
Hentai TV
,
Hentai Vid
,
Hentai Video
,
Hentai Videos
,
HentaiDude
,
Incest
,
Incest Hentai
,
Masturbation
,
mp4Hentai
,
nHentai
,
Orgasm
,
Orgy
,
Rape
,
Redhead
,
Reverse Rape
,
Romance
,
Romantic Hentai
,
Rule 34
,
School
,
School Girl
,
Sexy
,
Teens
,
Tits
,
Virgin
,
Watch Hentai
,
Wet Pussy
,
xAnimePorn